If you're in the process of moving, you know that there are a lot of things to take into consideration – you have to pack up your belongings, find a new place to live, and hire a moving company.
It can be a lot to handle, but don't worry – we're here to help! In this blog post, we will discuss 10 things you need to know before hiring a moving company. NexMuv is a moving company that understands you. Whether you're moving across town or around the globe, there are so many emotions that come with it: excitement, nostalgia, and maybe even a bit of sadness.
We've built our entire business on the idea that moving you is more than just getting your stuff from one place to another, it's about being a helping hand and making your move the easy part.
By knowing what to look for, you can ensure that your move goes as smoothly as possible!
And now, let's get to what you need to know before hiring us.
1. Compare at least three moving companies before hiring a moving company
This is what most people will tell you. Additionally, they will tell you to never hire the first moving company you come across and to take the time to compare at least three different companies. This will give you a better idea of which company is right for you and your needs. We're telling you that you can stop worrying about it now that you're here – you are in the right place.
When it comes to moving, we've got you covered. Whether you're relocating across town or across state lines, NexMuv team will come up with a customized plan that makes sense for your budget and schedule. We work hard to minimize any hassle so that when it comes time for your move, all you have to do is enjoy it!
2. Ask for references and contact them to get feedback.
Feel free to ask for references. This way, you can hear first-hand accounts of what it's like to work with them. We'd gladly provide it, and give you a chance to contact them and ask specific questions about their experience, such as whether or not the move was on time and on budget.
If a company is unwilling to provide references, that should be a red flag.
3. Get estimates in writing and make sure they include all the services you need.
When you're getting estimates from moving companies, make sure that you get them in writing. This way, there can be no misunderstanding about the price. Also, be sure to ask if the estimate includes all of the services you need, such as packing and unpacking. If it doesn't, you may end up paying more than you anticipated.
Don't forget to factor in additional costs such as tips for the movers, rental trucks, and storage fees.
At NexMuv, we offer you to apply for financing with NexMuv is stressless and worry-free. With our pre-qualifying, no-credit-check process, you won't see an impact on your credit score while purchasing a moving service online. Our financing partner is a leader in lending support with their combined strength and NexMuv's unique brand of products.
But let's move on.
4. Read reviews online to see what other people have said about the moving company.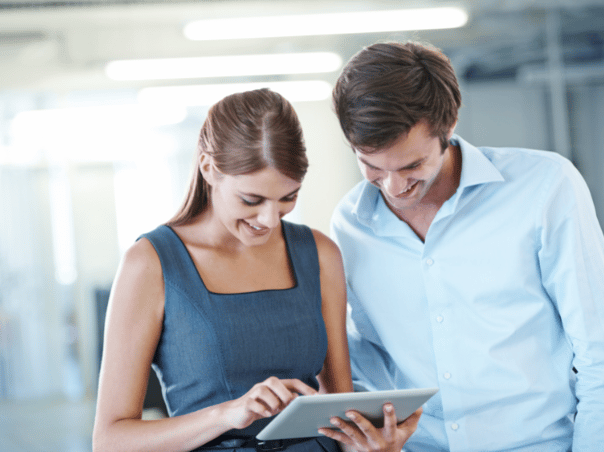 When you're looking for a moving company, be sure to read reviews online. This will give you an idea of what other people have experienced with the company. If there are more negative reviews than positive ones, it's probably best to look elsewhere.
When reading reviews, pay attention to specific details such as whether or not the movers were on time and how well they handled the customer's belongings.
The Better Business Bureau is also a great resource for finding out more about a company. You can check to see if there have been any complaints filed against them and how the company has responded.
5. Make sure the moving company is insured and ask for proof of insurance.
It's important to make sure that the moving company you hire is insured. This way, you can be sure that your belongings are protected in case of any accidents. Ask the company for proof of insurance and make sure that it is up to date.
You should also ask if the company's employees are covered by workers' compensation. This way, you won't be liable if one of the movers is injured while working in your home.
6. Find out what type of equipment the company uses and how they will protect your belongings during transport.
The quality of a moving company's equipment can say a lot about their level of service. Be sure to find out what kind of trucks they use and if they have any special equipment for protecting your belongings.
You should also ask about the company's packing methods. Find out if they will be using boxes, blankets, and wrapping to protect your items. The more care they take with packing, the less likely it is that something will get damaged during transport.
NexMuv's operations team will continually analyze data to help continue to drive efficiency and eliminate all unnecessary shuttles. We work with all partners to collaboratively improve efficiencies throughout the system which lower costs, lower claims, decrease transit time, and create the opportunity to deliver a perfect move for our customers and their families every time.
7. Ask about the crew – how long have they been working for the company, if they are experienced movers, etc.?
The quality of the moving crew can make or break your experience. Be sure to ask about their experience and how long they have been working for the company. You should also find out if they will be doing the entire move or if there will be other crews helping.
It's also a good idea to ask if the crew has any special training, such as first aid or CPR. This way, you know that they are prepared for any emergencies that may arise.
Allow me to share the NexMuv example.
Customer safety and security are of the utmost importance, and they permeate all aspects of NexMuv's employee training, quality control, subcontractor selection, and the technology we use to manage our partner network.
Although background checks are a simple and straightforward quality control method, they have generally been neglected by the moving industry.
Despite the fact that the moving business has attempted to demand and utilize only background-checked, experienced, and verified/drug-screened labor, it has spectacularly failed to achieve these goals not just for company America or government agencies, but especially for individuals who are paying for their own moves. These clients frequently have a spouse left behind, sometimes with children, to manage the challenging move process.
That is why, before receiving any training in the field or using NexMuv, each member of our team and network of service providers will be thoroughly investigated.
The driver's role has grown increasingly important in many instances, as obtaining expert labor for origin and destination services has frequently become the responsibility of the driver.
However, the days of mover-supplied labor are long gone. Most local labor is supplied by drivers today (truck stops, online services, "little black books," etc.) with little or no pre-qualification. Our partners with moving experience already understand and follow necessary labor source standards, and the NexMuv system ensures that they are maintained.
Each person assigned to interact with the client must enter the name and date of birth as well as his or her social security number into NexMuv. The mover is required to provide data through an API from background check firms to verify that a recent background check has been completed by the individual interacting with a customer.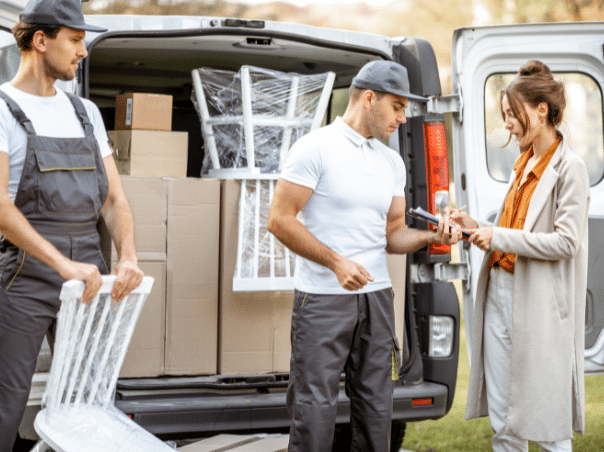 If no recent background check has been done, an automated check will be triggered using one of our various background checking services.
We are not beholden to a single background check firm, which allows us to utilize various measures in order to entice other businesses to compete for our business by improving quality. These metrics will include accuracy, timeliness, and system security.
We collaborate with the organization that consistently ranks highest in each of these categories.
8. Make sure you understand the contract before you sign it.
Be sure to read over the contract carefully before you sign it. Make sure that you understand all of the terms and conditions. Pay attention to things like cancellation policies and hidden fees. If you have any questions, We're here to answer them.
9. Get everything in writing.
Make sure that you get all of the important details in writing. This includes the price, the services included, and the company's policies. This way, there can be no misunderstanding about what you are paying for. Having everything in writing will also protect you if something goes wrong during the move.
NexMuv is giving you a chance to check the move status at all times.
10. Trust your gut – if something doesn't feel right, it probably isn't.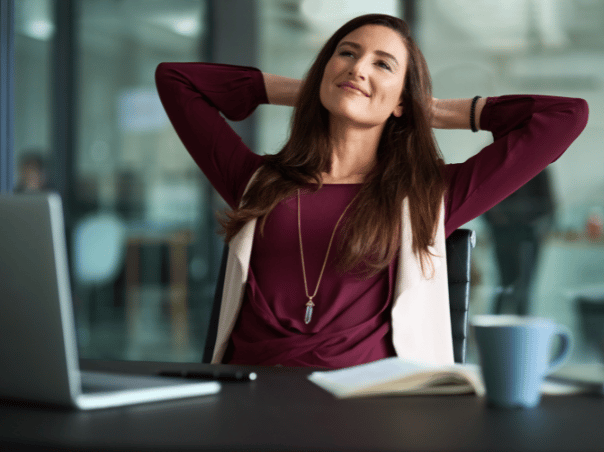 If you have a bad feeling about a company, it's probably best to stay away from them. Trust your instincts and go with a company that you feel good about. After all, this is your home we're talking about. You want to make sure that it's in good hands.
We hope these tips help you find a moving company that you can trust! Good luck with your move!
P.s. Whether you're relocating across town or across state lines, our team will come up with a customized plan that makes sense for your moving budget and schedule. We work hard to minimize any hassle so that when it comes time for your move, all you have to do is enjoy it!