We believe the moving experience can be better.
When did the moving industry become more interested in selling your data than actually moving you? And why is it so hard to just get a straightforward cost to move to your new home?
We believe there's a better way to operate. A honest and transparent way that's good for the customer and the bottom line for local moving businesses, allowing them to grow and thrive, doing what they do best.
That's why we started NexMuv, to unite technology and outstanding service to better our industry and create an efficient and modern way to move.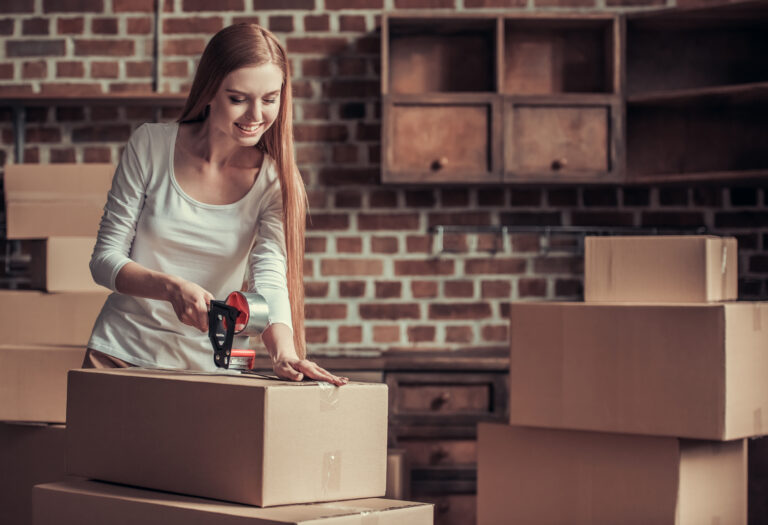 It's all about easy. Enter where you're moving from, moving to, and your move date to receive your immediate locked-in price. Book your move by choosing Pay in Full, Pay in Installments, or No-Credit-Check Financing. Your move is immediately secured with the best quality, compliant mover for your specific job. Next, we utilize the top virtual survey companies in the world to walk through your home at your convenience. This allows you the opportunity to add any extra services like crating your marble table top, or if you want the mover to know about the family heirloom dresser that you're concerned about. We handle everything from there. You can sit back and wait for your mover to show up on the move day, but feel free to check in with your personal concierge or our website at anytime for questions or tips throughout the moving process.
Everything you can imagine! Cross-country, around the world, or down the street – our moving partners can cover anything you can throw at us. Be careful booking any move directly with a mover, because regulations and laws change from jurisdiction to jurisdiction. Cities, counties, states, countries all have their own different laws regarding moving. Movers know customers don't typically understand the complexities involved, and often take advantage of customers by operating outside of these laws. You might think you're saving a couple hundred bucks, but buyer beware. NexMuv guarantees the overall best pricing for the best quality and compliant mover for your move
NEXMUV specializes in cross-country moves. That's where our experience takes us – on the road. While OD can be an option for moves of any distance, you'll find we offer the most value when your new home is 300 or more miles away. For an affordable and reliable moving option, check out the Instant Estimate tool to see how OD can help take the worry out of getting you there.
WE ARE CREATIVE
& PROFESSIONAL
WE ARE HONEST
AND DEPENDABLE
Demystifying Moving Through Transparency
No more complicated pricing. No more price changes. No more rogue movers. Our technology Makes Moving Easy.
Separating the Survey process from the Pricing and from the actual Moving Services creates checks and balances like never before seen in the moving industry.
No longer is your personal information exchanged so freely around the moving industry. Our security level meets the highest level of government security compliance levels.
To Simplify and Celebrate the Moving Experience
"We have moved cross country 7 different times and this was by far the most stress free process."
John
Oklahoma
"Our previous move experience was a nightmare, they charged us an additional $1,500 for no reason at all and threatened to hold our property. NexMuv's pricing was exactly what they quoted us on day one."
Darcy
Oklahoma
"I had no idea the moving process could be this easy, in four easy steps I'm all done?"
Janet P.
Nebraska
I love the idea behind NexMuv! The focus on providing honest and transparent service is exactly what the moving industry needs. I can't wait to give them a try for my next move.
Angel W
Doral
NexMuv's commitment to combining technology and excellent service is truly impressive. I appreciate their efforts to modernize the moving industry and make it more efficient and customer-friendly.
Andrew P
Miami
The concept behind NexMuv is exactly what the moving industry has been missing. I am so happy to see a company that prioritizes its customers and provides honest and transparent service. I will definitely be using them for my next move.
Luz F
Oklahoma
I am thoroughly impressed by NexMuv and their commitment to providing high-quality service. Their focus on using technology to streamline the moving process is exactly what the industry needs. I will definitely be recommending them to friends and family.
Jason B
Nebraska
As a first-time mover, I was hesitant about the whole process. But NexMuv's emphasis on honesty and transparency put me at ease. I am so glad I chose them for my move, and I will definitely be using them again in the future.
George P
Los Angeles
NexMuv's dedication to customer satisfaction really sets them apart in the moving industry. Their focus on using technology to improve the process is innovative and impressive. I am thrilled with the service I received and will definitely be using them again.
Vanessa M
Nebraska
OUR HISTORY
INTERNATIONAL RECOGNITION AND CLIENT TRUST
2003
Lovett was part of the IT board where his ideas were laughed at and turned away by the largest relocation firm in the industry.
2004
First whitepaper was created by Lovett along with a team of top technology consultants.
2005/2006
Lovett consulted for the largest mover software group in the industry.
2015
Lovett consulted for a tech startup in the moving industry which chose a different service and eventually shutdown.
2019
NexMuv was officially founded by Brown and Arnwine
Spring 2021
Lovett joined the NexMuv team as CEO
Summer 2021
Bickerstaff joined the NexMuv team as CCSO
Fall 2021
Swiss American Partners invested into NexMuv and joined the board of directors with Joe Tippens as the chair
Spring 2022
NexMuv officially launched and began providing incredible service
Fall 2022
NexMuv began signing on corporate clients to start moving their employees
Now
NexMuv raised a second round of capital in order to create brand awareness so others can experience our incredible service